Linking up with: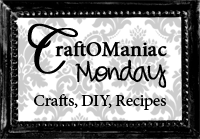 This is my favorite recipe to make an Apple Crumb Pie! It is so good and EASY!
What you will need:
6 c. sliced and pared tart apples
1 1/4 tsp. cinnamon
1/2 tsp. nutmeg
1 c. sugar
3/4 c. milk
1/2 c. Bisquick
2 eggs
2 tbsp. butter
Tools you will need:
Steps:
Buy the apples… I prefer Courtland apples!
Heat oven to 325 degrees. Grease pie plate (10 inch).
Peel and cut apples into cubes:
Finished! Phew!
Mix apples and spice; put into plate.
Beat remaining ingredients 15 seconds in blender. Pour over apples.
Topping:
Mix 1 cup Bisquick, 1/2 cup nuts, 1/2 cup brown sugar, and 3 tablespoons butter. Impossible: Makes its own crust.
Sprinkle with topping. Bake until knife inserted in center comes out clean, 55 to 60 minutes.
YUM!
Enjoy!
XO